All beginnings are difficult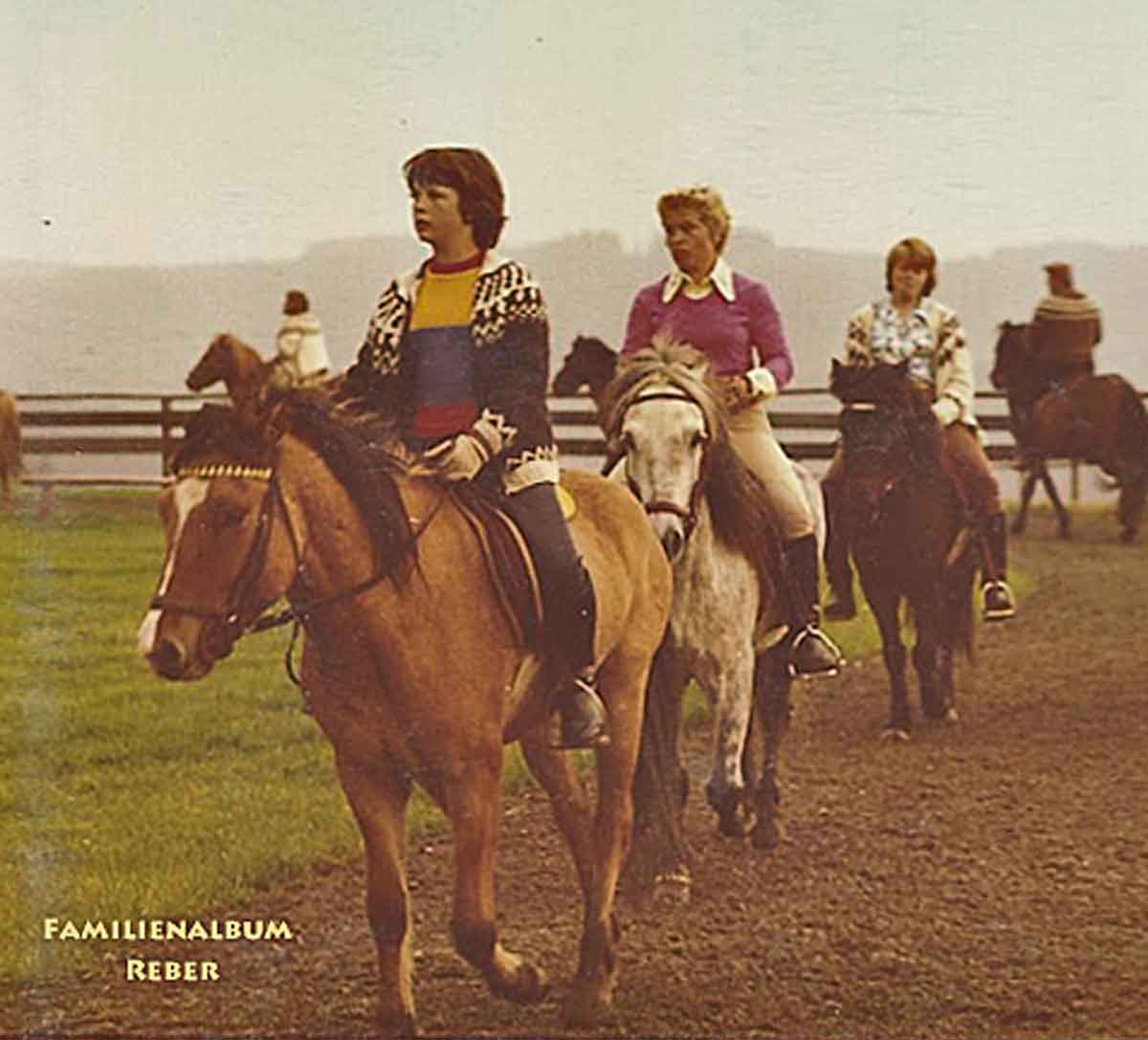 Remember the pictures from the previous chapter, especially the picture of my mother with Stjarni on her halter? You may have noticed her glowing eyes that speak for themselves: she was proud and happy with our first Icelandic friend, but we all were. My father quickly realized that he had finally found what he had been looking for for so long, and so Stjarni soon got company from other representatives of his breed. So on Sundays, when other families went for a walk, we could go for rides together, that's what he had always wanted.
My parents enjoyed this very much, but us children found such family rides rather boring, similar to most of our peers who had to go for walks. Nevertheless, it was a very nice time, and there was an unstoppable sense of optimism in the air. There was only one small drop of bitterness in our idyll: the horses were safe, but comfortable? Far away from it! They rather hopped through the terrain and their riders were properly shaken. That's where I, still on a Shetty, fared best.
As always, my father did not hesitate for long and reached for the telephone receiver to get advice from Walter Feldmann senior:
"Well, if you can't ride tölt, that's no wonder", was his brief analysis, "but no problem, I'll send you my son who'll show you how to do it!"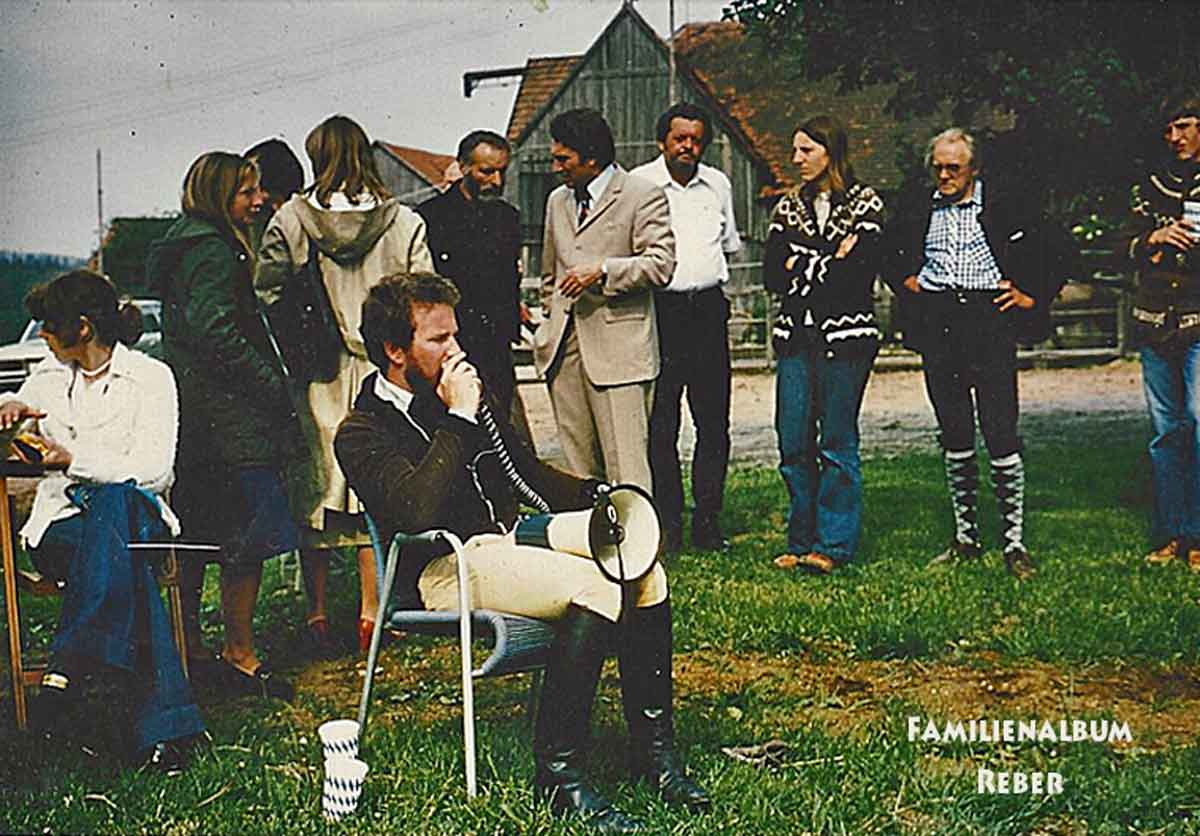 Photo: Walter Feldmann junior at one of the first tölt courses in Wurz

And he kept his word! In 1972 Walter Feldmann jun. came to Wurz for the first time and showed us how to tölt. From this point on, there was no stopping, because every rider knows one thing: The better you control your horse, the more fun you have with it – and now we had and idea of how much fun real tölt is.
From then on Walter came once a year to a riding course organized by my parents. When he set off for his legendary ride through the USA in 1976, nobody wanted to go without the annual training any more so they were looking for alternatives to continue on their chosen path. When I was nine years old, I was finally allowed to take part in the Walter riding course for the first time. In the meantime, we even had an oval track which looked more like an oversized sandbox.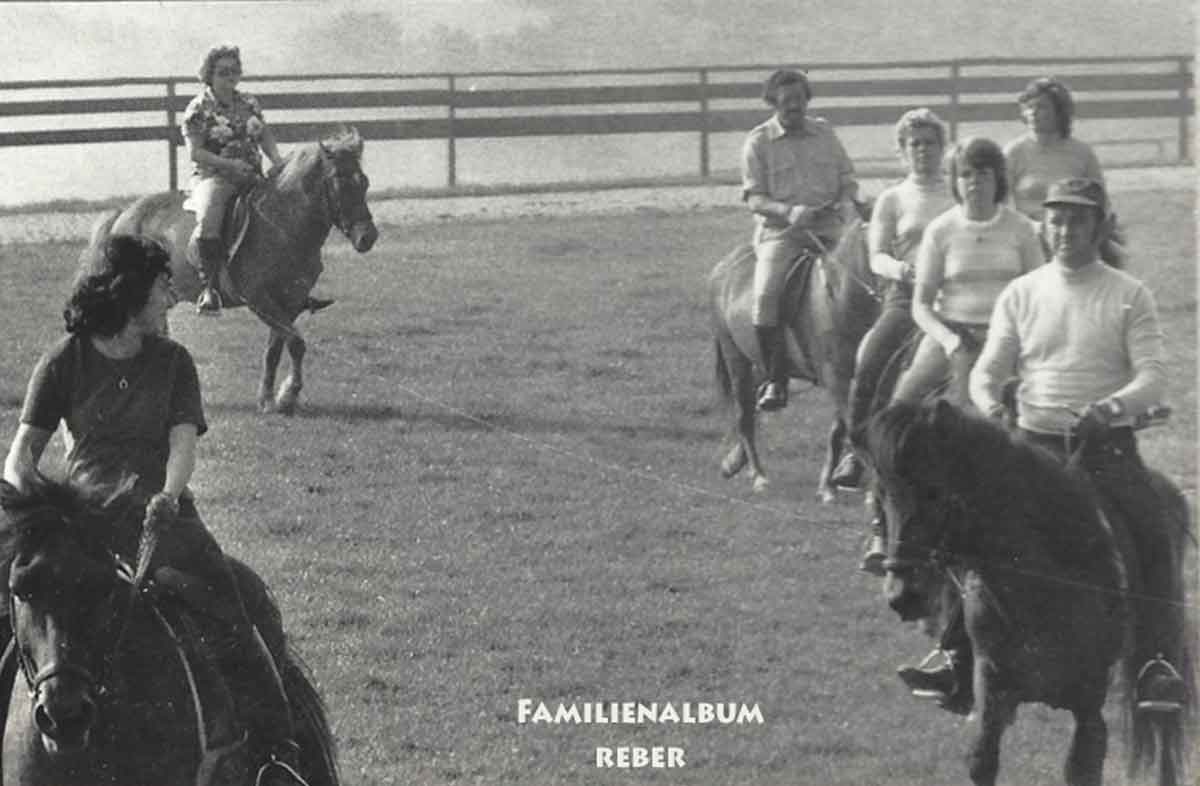 The horses could not tölt in the deep ground, so that the facility remained largely unused and we continued to train in the square. What a bad investment due to a lack of know-how!
But this could not dull the enthusiasm and the ambition remained unbroken to improve the riding abilities. In the meantime, the "Isi-virus" had spread further in Germany. More and more people were looking for their dream horse. The Schellenmühle near Aschaffenburg was a secret tip in this respect. Insiders knew that good imported horses were regularly offered for sale here. Everyone from the ever growing Icelandic horse scene met there. Often, all horses were already sold after three days.
My parents were also completely infected with the virus by now, and so we drove also regularly to Aschaffenburg.