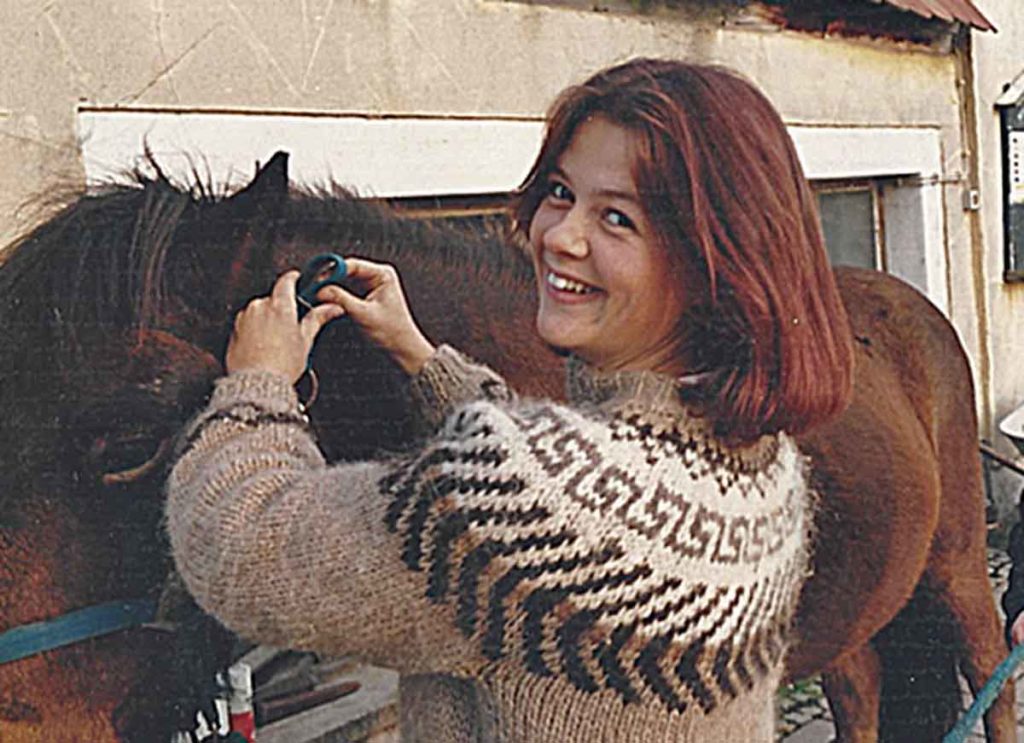 Vera Reber, successful tournament rider of the 1980s and 90s, has competed in a total of five European and World Championships with her exceptional horse Frosti frá Fáskrúðarbakka. The two have often placed and once they won the silver medal in the 250 meter pace race. At that time, Frosti was already 21 years old.

In addition to her sports activities, Vera taught a lot, but had to give up both of them with a heavy heart for health reasons.
The passion for the Icelandic horse, however, continues. She still follows the tournament scene and breeds on a small scale.

In the following chapters, Vera takes us back to the beginning of Icelandic horse sport in Germany. She tells us about the development of her career and the construction of the Lipperthof which, led by her brother Uli Reber, is today one of the most successful breeding farms in Germany.