With Vera, everyone automatically connects the Icelandic horse. But when and especially how did it enter her life? Here, she gives us a very personal insight into her childhood.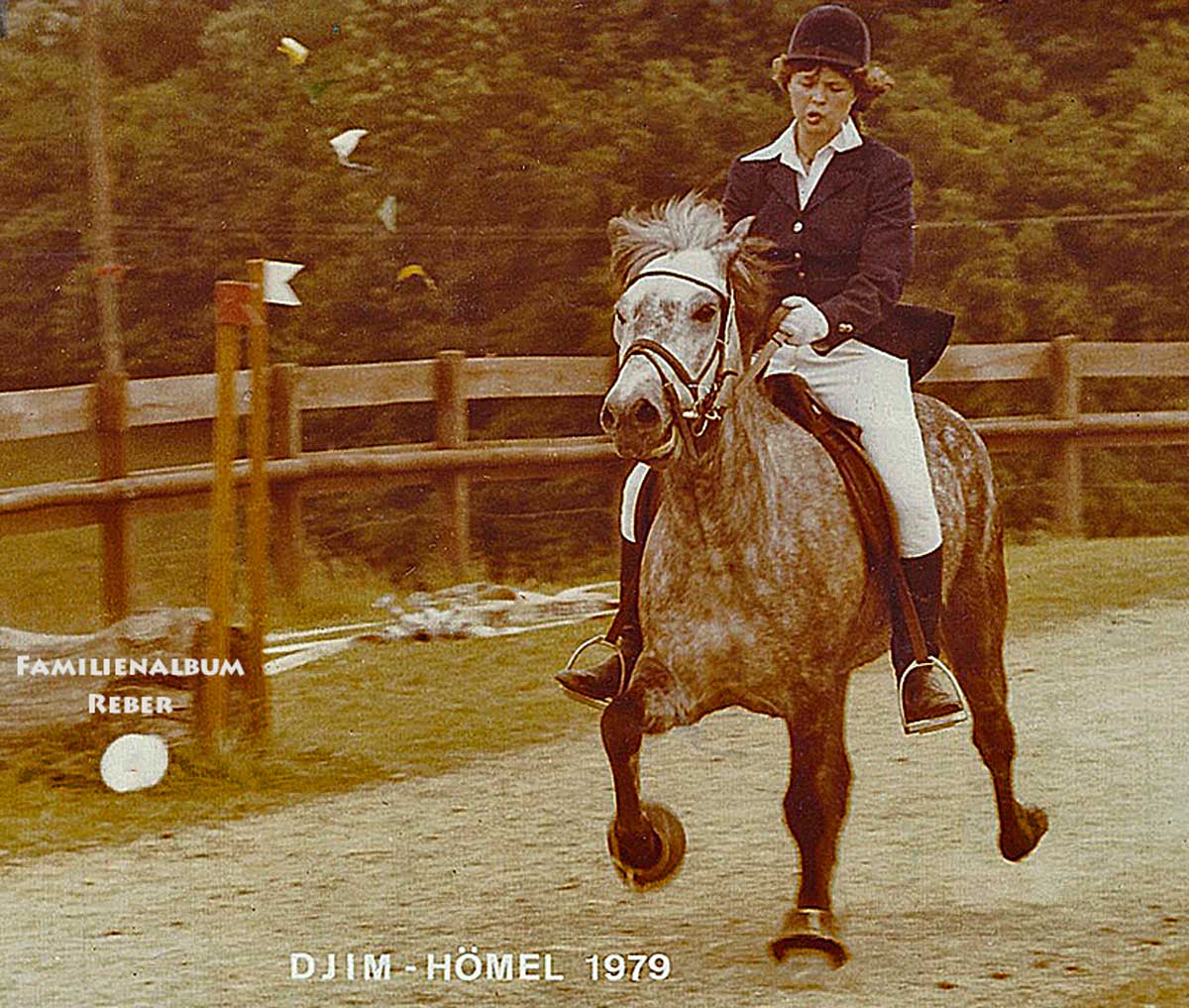 The sun shines and we sit comfortably with Vera with water and wine. Everyone in the Icelandic horse scene knows the name Vera Reber. Most also know her exceptional horse Frosti who, after numerous international jointly won titles on the international stage, was twenty-one years old when they became vice world champions in pace race.

"That was 1978 in Wurz in the Upper Palatinate in Bavaria", Vera begins her report. "You only have such a horse once in your life. I owe a lot to Frosti, he has shaped my life!"
With him she has achieved what many sports riders dream of. But today, we don't want to talk about Frosti, not yet.
You are not born as world champion. And the Lipperthof which the family Reber has built up in only two generations to one of the most renowned Icelandic horse farms in Germany, was still far away from that at the end of the seventies.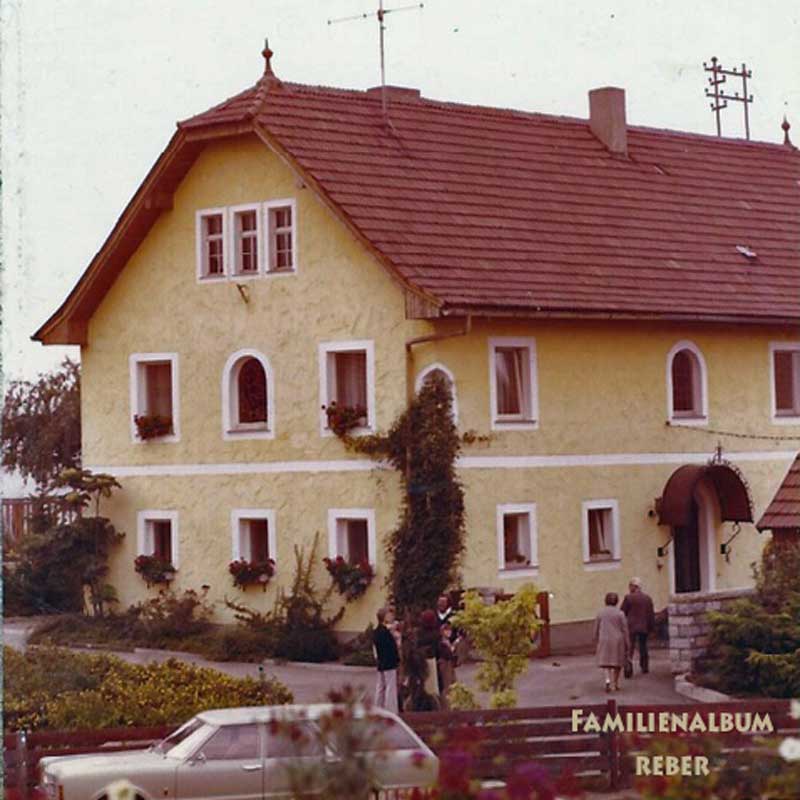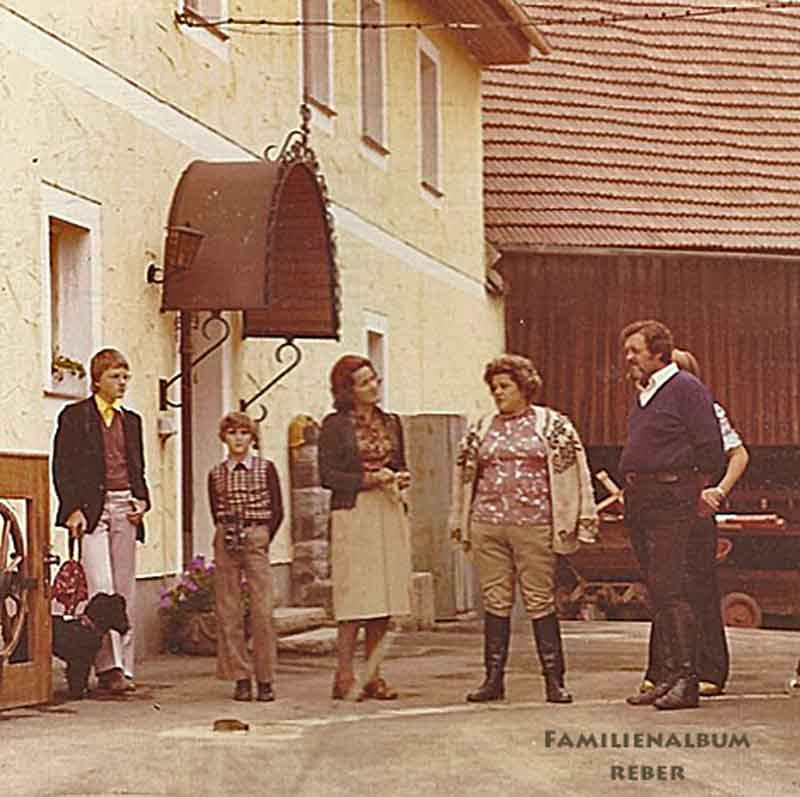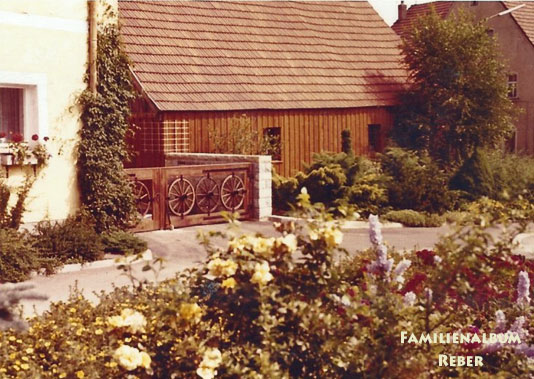 Vera was born in Weiden in the Upper Palatinate, a neighbouring village of Wurz. Here, she also spent her first years of life.
In 1972, the parents bought the present Lipperthof and already in 1978 the family moved to Wurz on the farm which was in the middle of the first reconstruction phase.
It is hard to imagine that on the large, well-kept grounds where today, there is space for about 150 horses and where both breeding and keeping of horses and training for humans and animals according to the latest standards is offered, there was not much more than a small, inconspicuous house.
Back then … what was it like back then when so many people in Germany suddenly discovered their heart for the Icelandic horse and why of all breeds? How did people get their hands on horses, who trained them – and who could ride them at all?
The knowledge about the small horses from the north which came so quickly into fashion in Germany was very limited, and there were hardly any breeding and riding operations where beginners and advanced riders could find the suitable horse and learn tölt and pace.
Back then everything was different, so much is certain, but how exactly was it?
Surely, there are a lot of interesting stories about how it all started and developed over the years. Vera's story is definitely one of them.
"That was the end of the sixties," she tells us.
"and I was still pretty young, not even a school kid. Everything has
I started with my father. He was very close to nature and not only a
a horse lover, but an extraordinary animal lover – sometimes to my mother's chagrin.
There were times when he came home form work with another animal almost every day. Sometimes it was a dog, another time it was a rabbit. Not every new family member fit easily into the house community.
And when, one day, the dwarf goat my my father brought along ate the roses that were lovingly grown by my mother, the house blessing might have hung crooked for a couple of days. However, this never lasted long, but above all it could not stop my father from coming back with a new four-legged friend soon.
The first horses that belonged to the family were the mare Orna and the gelding Presto, two Shetland ponies. But of course my father couldn't ride them which was his big dream.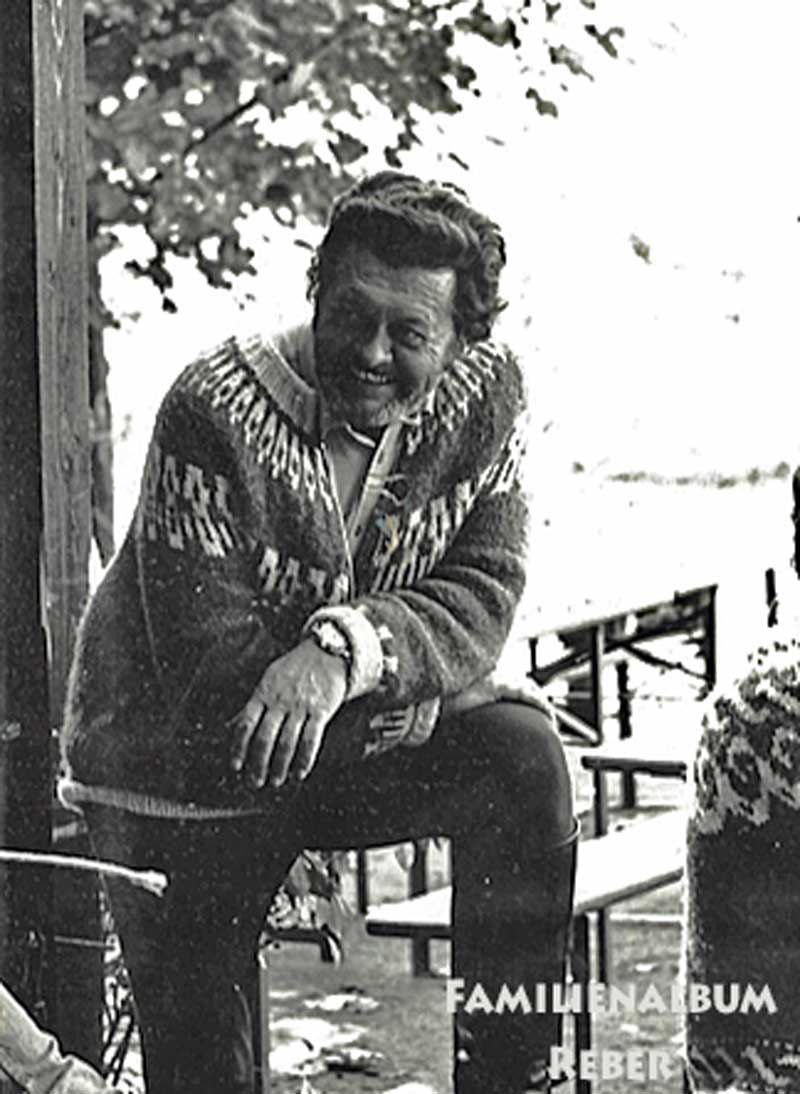 Nobody was surprised that he soon bought a riding horse, a warmblood mare, which was accommodated in the box in a nearby riding stable. But the dream of relaxed rides on the weekend should not come true with this horse.
My father was a busy man with little free time. When he found the time to ride at most once a week, the mare had accumulated a lot of energy and bucked through the hall with him. Fortunately, he never seriously injured himself, but that's not how he had imagined it!
But he did not give up so quickly – and soon he had a new idea:
One evening, he remembered the children's books of Ursula Bruns which we had at home, "Dick and Dalli and the Ponies".
Stories of shaggy little ponies which many of us know today mainly from the film adaptation "The Girls from Immenhof". Maybe they would be the right fit for a comfortable ride at the end of the day? But where were these funny little horses to be found?
My father wouldn't be my father if he didn't have a plan to find out soon! How – I'll tell you soon!"