How do you choose this profession? Jakob Hess tells how it came about for him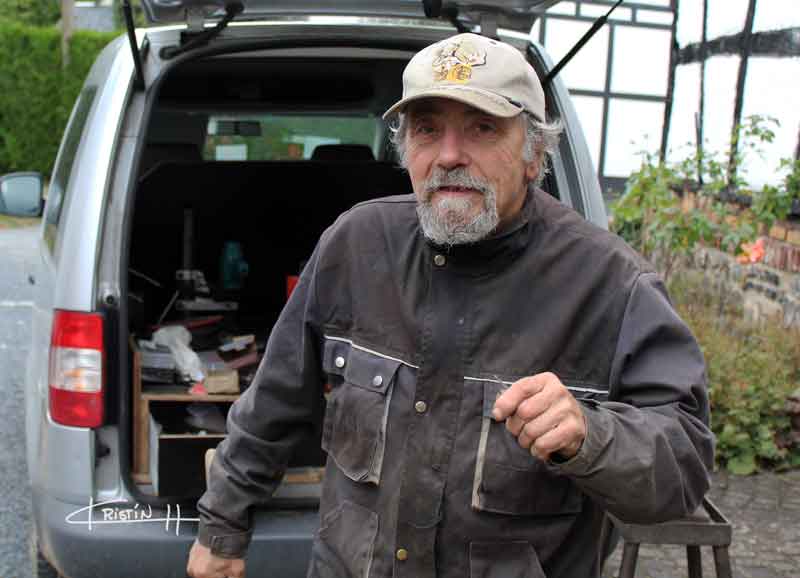 The profession of the farrier is hard and gets to the bones. In every type of weather he works outside, often unprotected against sun, wind and rain. In the winter, cold and moisture creep into his bones. In the summer, his skin burns and the heat can make a long working day a torture. Damage to his health is inevitable.
And not every horse is well-behaved enough to put its hoof out and let him do his work in peace. He cannot afford to be inattentive, the risk for himself and the animal is too high.
The customers are not always easy either. They all expect the best treatment for their horse, high precision in the work and of course flexibility. If the horse loses a shoe, the farrier should come as soon as possible – but how is that possible?
Who chooses this profession?
Jakob Hess did it many years ago. He has now been working in this profession for sixty-one years with a break of twelve years.
More than half a century has passed since he was fourteen years old when he was apprenticed to a farrier in the neighbourhood, and since 1975, he has been an independent master farrier.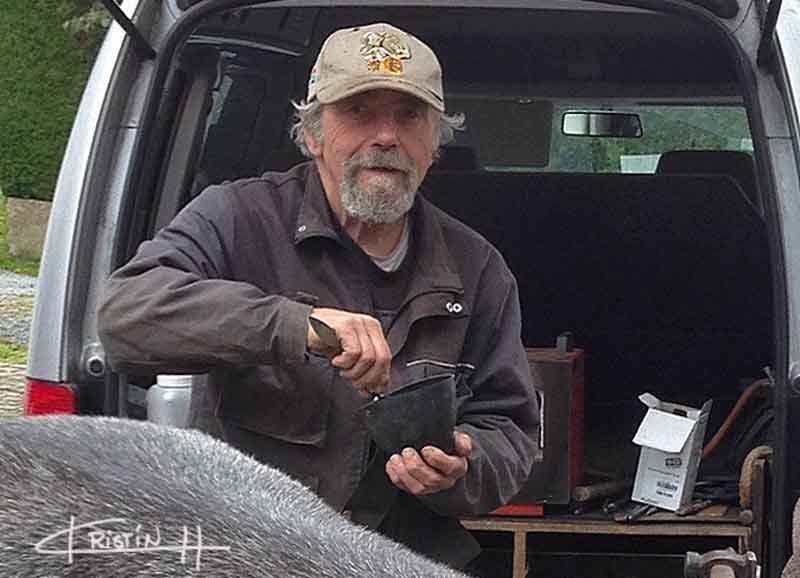 Actually, he wanted to become a ship diesel mechanic, he freely admits. When nothing came of it and his parents wanted to get every eating child off the table as quickly as possible, as was customary at the time, he had no real choice – but he never regretted this decision.
He does not know how many horses he shoed in his life – there are simply too many.
You can see that a life of hard physical work lies behind him. But he has not lost his sense of humor about it.
With a mischievous look he sits opposite us and tells us with his own humor about his life, which up to earlier generations had always somehow to do with horses and makes us understand why he became happy as a farrier, even if it was not his dream job originally.
As if by chance, a piece of contemporary history opens up at the same time.
As so-called Russian-Germans, the parents founded their large family in Bessarabia. A total of twelve children were born, but only four of them survived.
His father was a horse dealer and cultivated a small piece of land. After the invasion of Poland and the outbreak of World War II, the family followed Hitler's call "Home to the Reich" in 1941.
In the Darlingen district of Leipe in West Prussia, the parents received compensation for the land they had left behind and the two hundred horses that were now used as draft horses for cannons.
They got a settlement farm with about forty hectares of land. The expropriated Polish farmer had to perform forced labor on his own farm, Jakob tells.
He was born there in 1942, one year after his brother who had been born on the journey to Silesia. Soon after his birth, his father had to go to the front in the East, while his mother remained alone with her children and agriculture.
Some workhorses helped her with the field work. Two of these well-behaved workhorses also stood by her side when she had to leave the farm head over heels in January 1945 and had to flee to the West with the four children still alive and her old parents.
Without the horses they would never have made it, Jakob is sure of that. People and animals were totally emaciated and half frozen in this merciless winter, he remembers.
The trek of about 1000 carts and countless people on foot was very difficult, many died of hunger, cold or by aircraft bombings.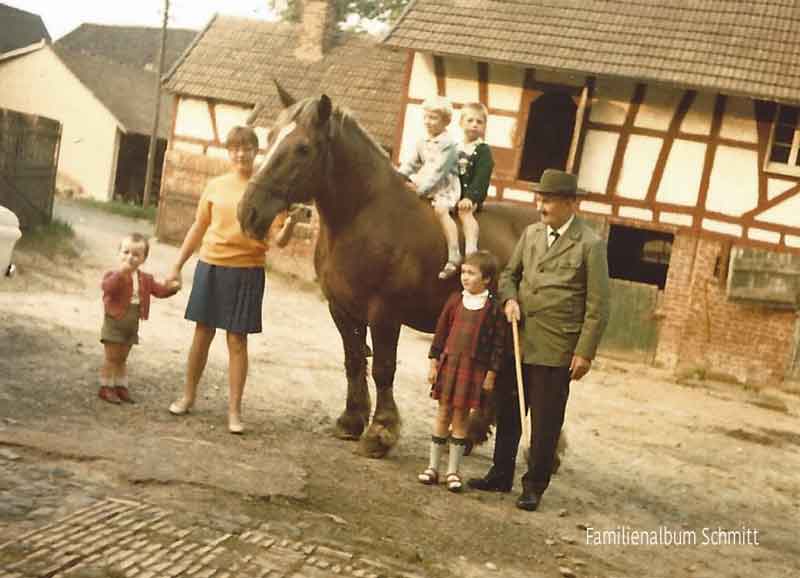 Jakob, by the time only three years old, remembers his thoughts in this desperate situation:
"I sat on the coach box, staring at the buttocks of the horses and thinking incessantly: Meat, meat, meat – I was so hungry!"
Fortunately, the faithful animals were not slaughtered, because they were not only supposed to bring the family to their destination after four months of flight, but also to make a considerable contribution to the survival of the family in the future.
At the same time, the early experiences also shaped Jacob's relationship to horses.
How to proceed, you will read in the following two chapters.