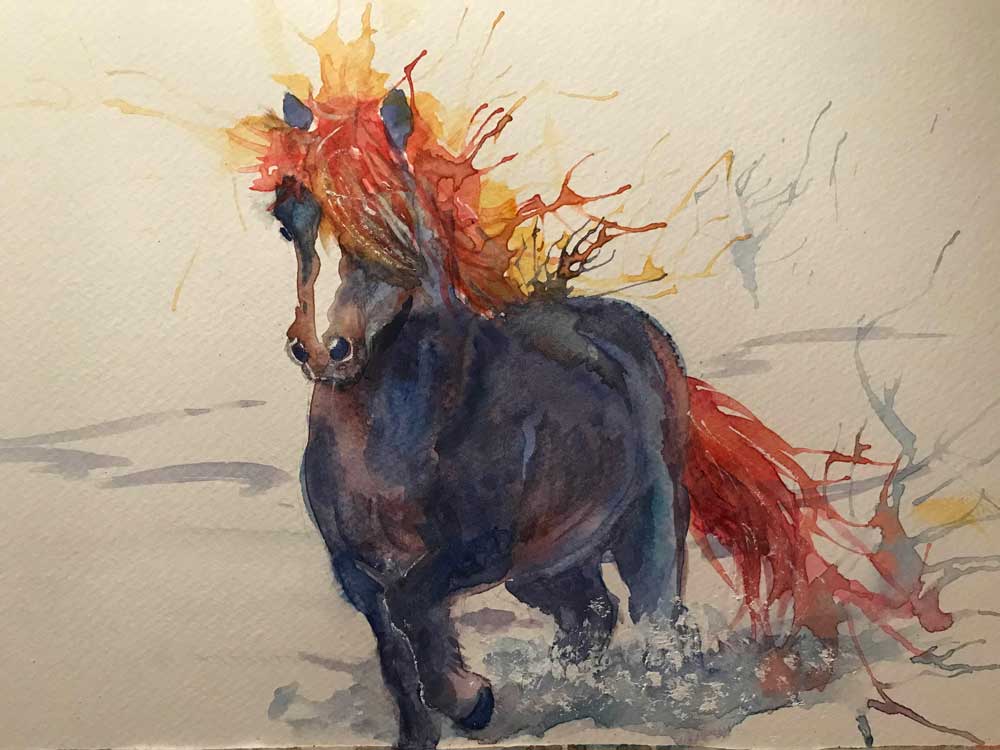 Probably, some readers of HestaSaga have noticed the beautiful watercolor paintings of María S. Gísladóttir that embellish our stories. And maybe some have come to ask themselves:
Who is this artist?
Therefore, we want to introduce her to you:
María is drawing and painting since a very young age. In her work she deals with a variety of different motives. In essence, her whole life is more or less about art.
For most of her paintings she uses watercolor, though she also uses felt-tips or acrylic markers. Sometimes she also resorts to unusual materials such as the residue that is left in her cup of coffee!
She is also a true master in the paper shred technique, as you can see in this beautiful work down below.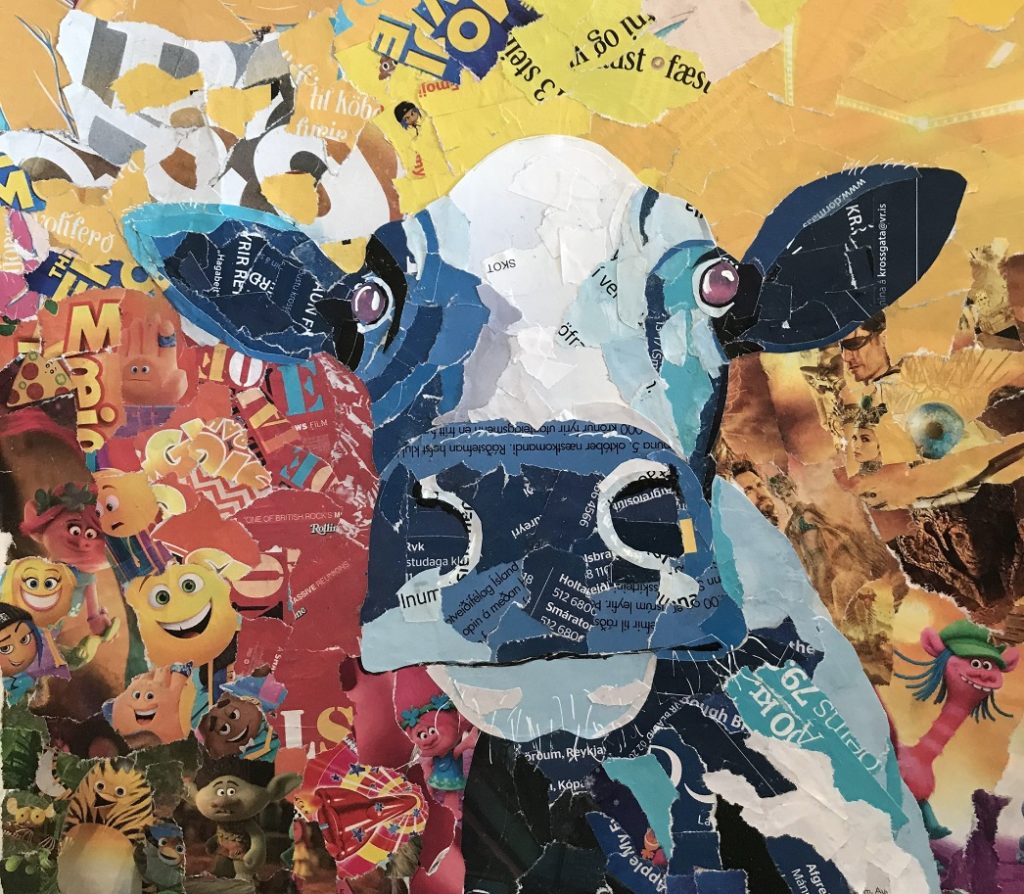 On our YouTube channel you can observe María during her work in some short video clips she recorded for us.
There, she shows us how the paintings evolve that enrich our site, HestaSaga. You are just one mouse click away from watching her paint, for example, the horse Faxi.
If you want to get to know more of her artwork, you can find a big selection on the websites Behanece.net and DevianArt. Of course, you can also contact her personally if you like one painting so much that you would maybe even like to purchase it.
For those of you who want to follow her on instagram, you can find her under the user name hiddenmaria.
Maybe it is interesting for you to know that María and I were friends since our childhood. When we were kids we did a lot together until María moved first to Israel, then to Egypt, Syria and finally to Croatia.
I also left Iceland in the beginning of the 80s and moved my life to Germany.
At first, we tried to keep in touch. We sent each other letters regularly. But as life goes, evetually the long letters turned into short lines on christmas cards until even this habit disappeared.
Therefore, many years passed in without hearing anything from each other. Until 2017, when I suddenly got an e-mail on Linkedin with the following words:
"Is it possible that you are my childhood friend Kristín?"
This is how we found each other again and we immediately had a good relationship again, just as in the old days! Also, María was so enthusiatic about HestaSaga right away.
She supported our project right from the start and – as my friend Monika and I think – is an enrichment for our site.
This way, I bonded again with my childhood friend – and how HestaSaga is linked to art!
Kristín